WARNING: If you bought the 5 minutes or especially 1 minute timeframe files, do not ever open and save them with Microsoft Excel because it will cut a part of the time series out. If you do not have any specific software for running such a huge file, just open it using Notepad. You could be surprised checking how fast it is.
Let's now start explaining how to import data in Metatrader (it is almost the same process for MT5 too)
(1) Open your METATRADER then Click "F2" from your keyboard OR Go to TOOLS in the menu at the top of MetaTrader, then --> click "HISTORY CENTER"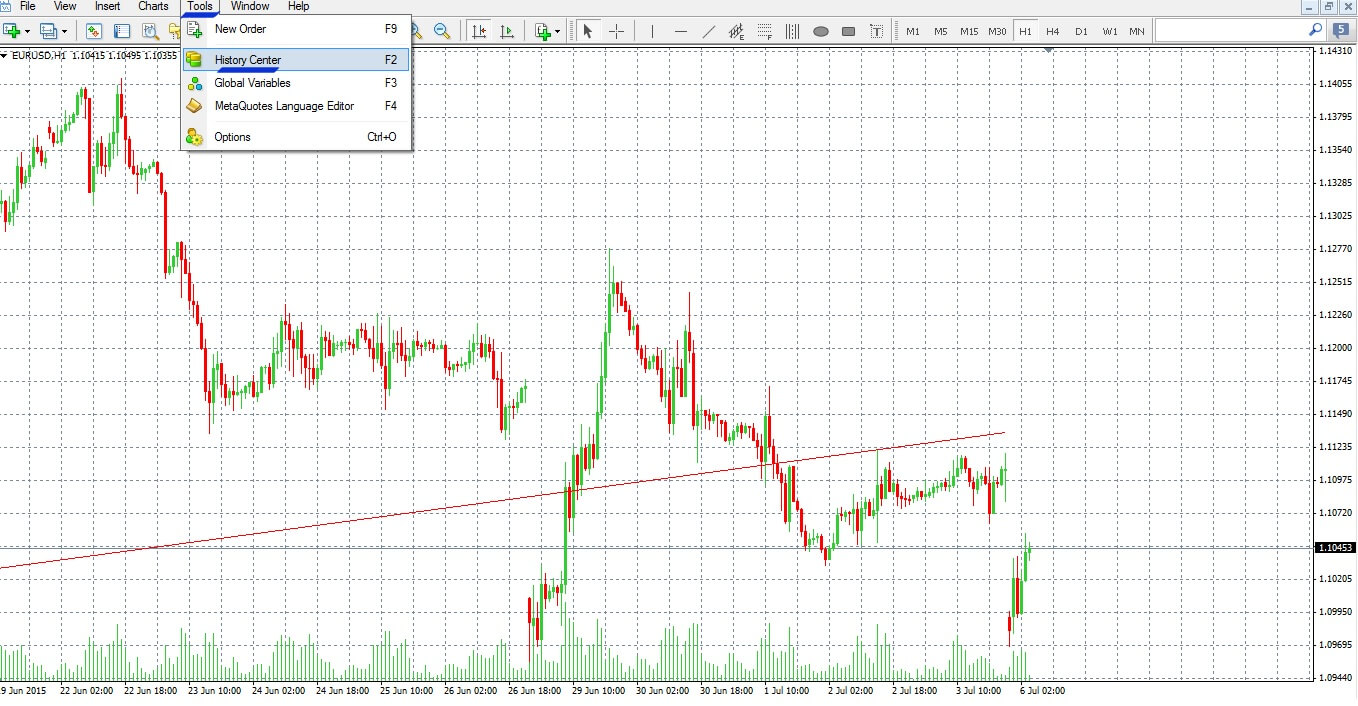 (2) FIND THE CURRENCY PAIR/ INDEX / METALS YOU WANT TO IMPORT THE DATA IN, THEN CLICK ON IT.
Here you can see the menu of ActivTrades. Each Broker has got a different menu thus if you will not find the ticker you're looking for, you should ask your Broker where it is.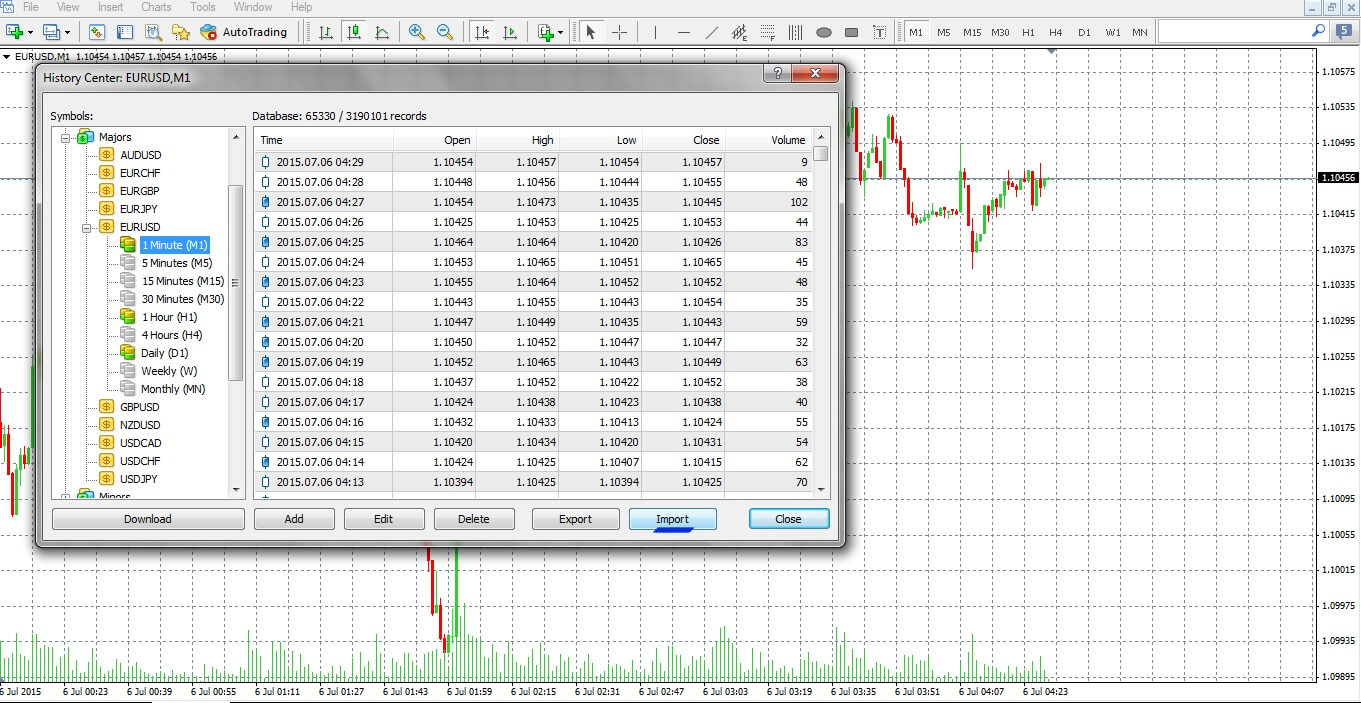 For example, if you want to import 1 MINUTE EUR/USD DATA:

(3) Double Click on "MAJORS"/ "FOREX MAJORS" --> Double Click on "EUR/USD" --> Double Click on "1 MINUTE" Timeframe. Then click on "IMPORT" at the bottom of the Window to import data in Metatrader. Click on "BROWSE" --> then find in your PC the referring file "EURUSD 1M" and Double Click on it (or OPEN).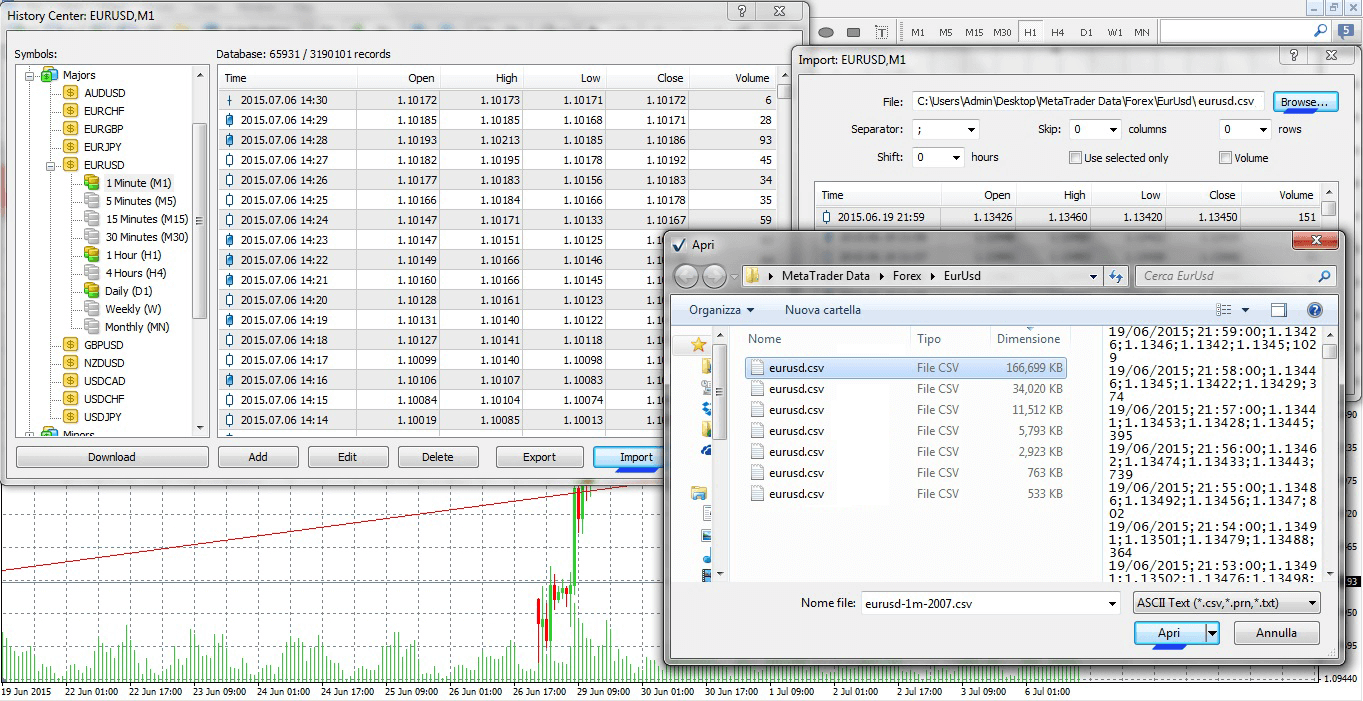 (4) Now wait a few seconds while MetaTrader loads data from 2007. You just make sure that: "SEPARATOR" is ";" (semicolon).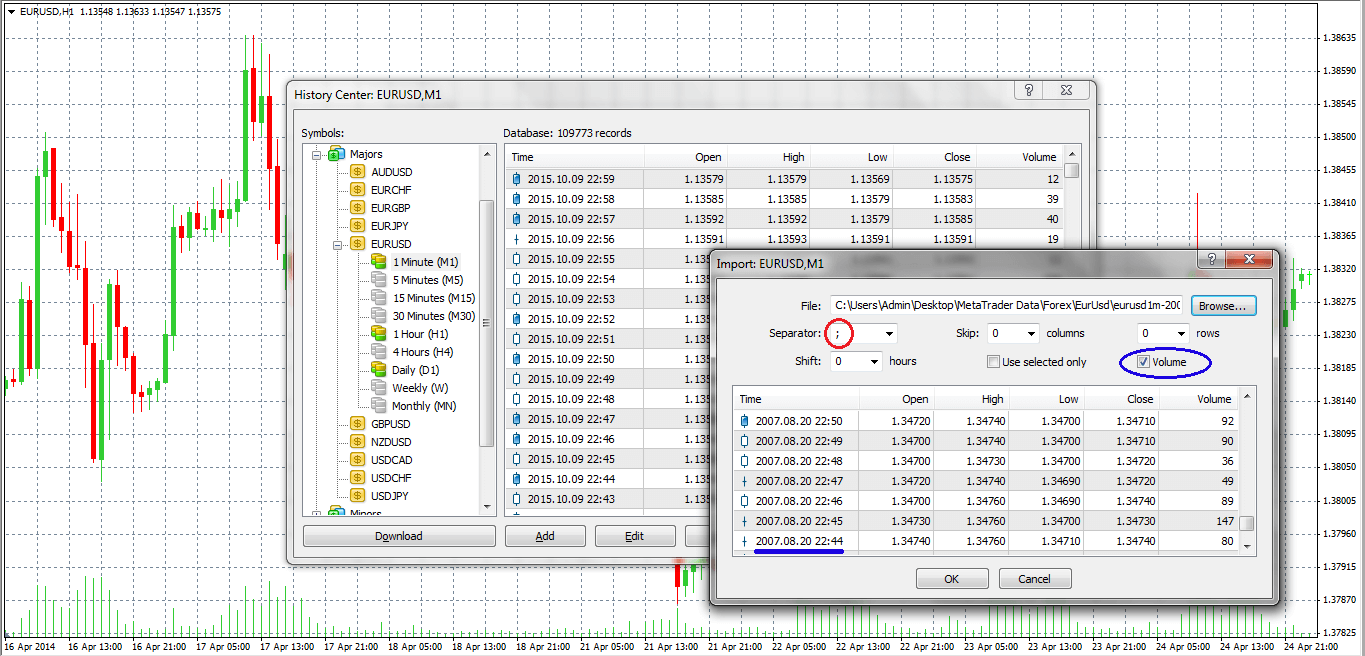 (5) Our data are generally set in the timezone GMT -6 (Chicago time) daylight saving time DST (summer schedule Apr-Oct) . The timezone is specified in every product page. To change it click on 'SHIFT' (under 'separator') and DON'T set your timezone, but SET THE TIMEZONE OF THE METATRADER YOU ARE USING (it may coincide). Look at the time of your Metatrader on 'Market Watch'. For example, if the timezone of your MT4 is:
GMT

-5 (New York)

---

> choose

Shift

+1

GMT +1 (Rome) --> choose Shift +7

GMT

+8

(Singapore)

---

> choose

Shift

+13
You should use this formula: Shift = Your MT4 timezone - Chicago timezone.
Then Click on "OK".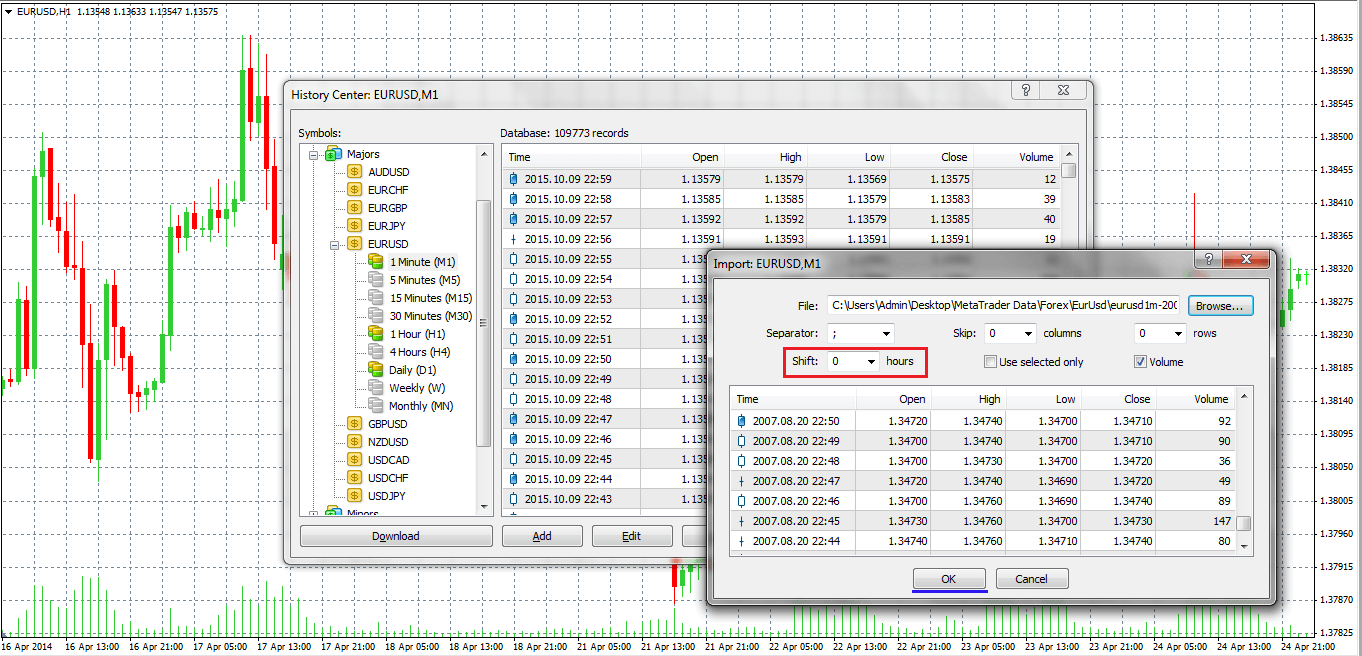 (6) Now REPEAT THE SAME PROCEDURE for other timeframes and other currency pairs / metals / indices / commodities that interest you and then you'll have the whole time series in your MetaTrader to test your strategies.
Andrea