During 2014 and 2015 the gold was at a bottom and in 2017 it rose several % points. It is a really gold buy opportunity
Check out this chart from Marin Katusa: the short position in gold futures and options are at 2yr record high.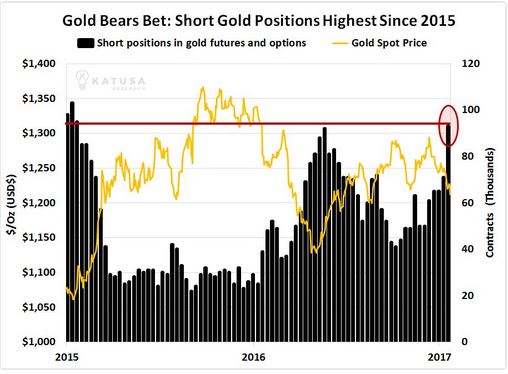 The 8 years gold cycle is in its bull phase so gold is very likely about to rise.
Do not miss this gold buy opportunity. Our robots accumulate gold when the price is technically undervalued like the present price.
One of the Gold Accumulators robots yesterday opened a long position.
It is possible to try for free our experts, the demo version are limited to 0.01 contracts.
Have a nice trading day