In order to invest online on Forex, you need to install and configure a trading platform. In this article I will explain the different available possibilities: Personal Computer vs

VPS forex hosting
When you decide to invest in Forex or Futures, you need to rely on an intermediary (a bank or any authorized broker). The broker provides you with a software platform for real-time trading. One of the most popular platforms is Metatrader 4 downloadable for PC, MAC, smartphone and tablet. You can decide whether to run those platforms with your Personal computer or with a VPS Forex online service. I am going to tell you which one is the best choice to increase performances of your trading strategies, keep reading the articles to find it out.
Solution 1: trading from home computer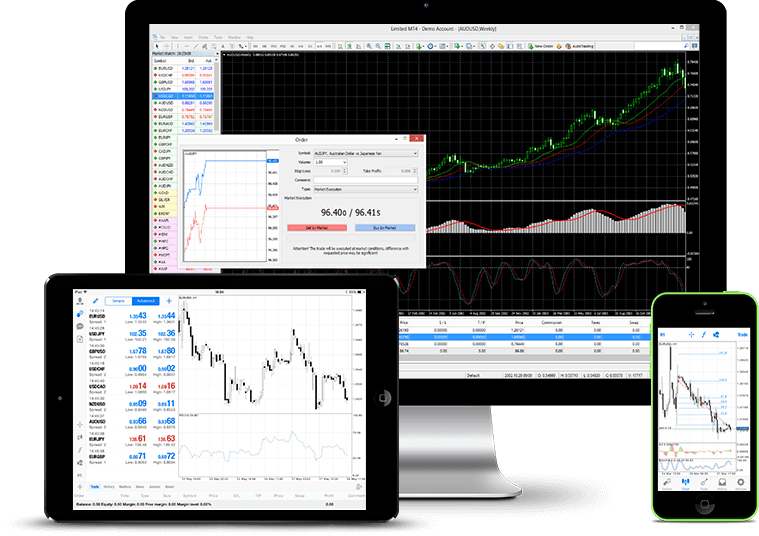 Doing manual trading from your personal computer is the simplest and cheapest solution. You will only need to open an account, install MetaTrader (or another software) and run it.
If you trade long-term or timely by manually opening a purchase or sale position and setting a certain stop loss and take profit, the order is sent to the broker and registered in its systems. At this point you can exit your trading platform, shut down your computer, and do more, because the order will execute when the conditions you have defined are met. With this scenario, your home PCs are enough and you do not need to be endowed with anything else. Whenever you want to trade, you will be able to open the software and execute your orders.
If you want to operate on a continual basis on the market or you need to apply an automatic strategy like an Expert Advisor, you need to remain permanently connected to the Internet.
Continuous Internet Connection: Why?
If you want to use an Expert Advisor on MetaTrader or you need to run permanently your trading strategies on the trading platform, you need a continuous internet connection. Your Expert Advisor will therefore cease to work and execute the strategy it is programmed for. This is because your Expert Advisor is not an established order on the market, but it is a program that operates once the market conditions are met. After you install EA, you will need to remember to keep your computer constantly connected to the Internet. The quality of your trading will depend greatly on the quality of the hardware and the connection you use.
Technical information about your PC hardware
You should make this consideration first: Am I using my PC for trading only or do I need even for leisure (i.e Facebook), work, gaming, etc...?
Case one, PC for several purposes: you need to have a really powerful computer, it is preferable not to have a laptop and an Intel processor with atleast 8GB of RAM
Case two, PC for trading purpose only: you use your PC for trading only, a 2 core processor and 4GB of RAM is enough
Problems related with this setup
Configuring your home computer for trading is an acceptable setup if you are at the beginning and invest small capital. It is totally inadequate if you want to trade on forex professionally. Such a configuration could create a number of problems that are typical of a home computer: sudden restart, restart due to upgrades, operating system crashes, overheating, sudden power outage, internet connection problems, and so on. You would risk losing the right time to get in a position and you could smoke your strategies.
Solution 2: VPS Forex Windows

A Virtual Private Server (VPS), solves all the problems you might have with your home computer. It is a paid service that requires a minimal setup, and is accessible from all over the world.
With a VPS you do not need to keep your computer constantly switched on and connected. In fact you will use the resources of a remote computer designed for your trading operations.
What is a VPS Forex and how does it work
A VPS hosting for forex is a remote computer. A Hosting Company makes it available for you to access it from a remote computer. In a VPS you can install MetaTrader or any other trading platform and run an Expert Advisor 24/7. You can connect to the VPS from your home computer and tracking your trading transactions from anywhere.
The Advantages of a VPS to Do Forex Trading
The advantages of a VPS trading platform are the following:
24/7 execution time
Accessible from anywhere around the world
In case of hardware problems, the provider is due to change or fix the broken components, the customer does not have to do anything
The provider monitors the servers constantly
There is usually a minimum up-time guarantee of 99%
What is a good virtual server service?
One of the best VPS service is the AWS-Amazon one, but it is quite expensive and not suitable for an Algo-Trader because it is too much technical. Software engineers only have the necessary skills to use that kind of service. I suggest to use vpsserver.com since it is the cheapest VPS forex provider. I personally use their services to run my Expert Advisors. It is reliable and easy to set up. The cost/quality and realiability ratio is really good.